[sg_popup id="18″ event="onload"][/sg_popup]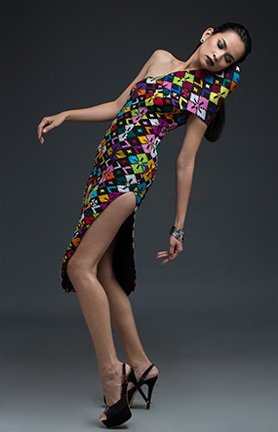 Prominent Indonesian fashion brand JSL LeViCo will showcase a collection of handcrafted masterpiece designs during the next Couture Fashion Week New York. Presented by Katha Productions, the collection is entitled "The Secret Journey to East Nusa Tanggara." The fashion show will be held at 4:00 pm on Sunday September 10, 2017 in the Broadway Ballroom at the Crowne Plaza Times Square Manhattan, in New York City.
East Nusa Tenggara is located in Southeast Indonesia and consists of almost 600 beautiful and remote islands. The exquisite hand woven fabrics from the region feature a diverse array of colors, textures, embellishments and inspirations – from myths of the ancestors to animals, plants and other natural elements, as well as abstract designs.
Julie Sutrisno Laiskodat, designer and CEO of the House of LeViCo,  has devoted herself to the promotion of her tribe's culture to help ensure their future in East Nusa Tenggara. She believes that women play invaluable roles, not only in molding families, but also in developing and improving society as a whole. The desi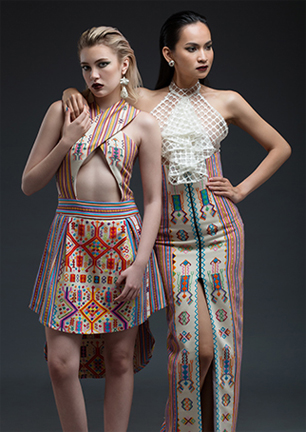 gns for the collection "The Secret Journey to East Nusa Tanggara," are made from the dreams of the women weavers for their children's future.
The show director is Kanaya Tabitha, Director of Katha Productions. Ms. Tabitha is a fashion designer, social activist and founder of Rumah Pandai ("Covenant of Love") Foundation. She formed the group to boost women's empowerment in East Nusa Tenggara through the promotion of fabric weaving, arts and other crafts in cooperation with JSL LeViCo. Its mission is to help provide better education, life and opportunities for young women.
Rumah Pandai and the House of LeViCo have cooperated to form a weaving cooperative. Through this initiative, South Timor Tengah women are trained to produce high-quality woven fabrics. Faced with the challenges of sparse agricultural fields, limited income potential and an ongoing threat of wildlife damage to existing crops, the women's weaving group sought opportunities to generate income and gain self-sufficiency. Lacking the necessary startup funding for a weaving center, they reached out to Rumah Pandai, and with the Foundation's support, the Covenant of Love Weaving Centre was established. The Centre is now working to expand their projects, producing greater amounts of high-quality fashion items which appeal to the domestic and international fashion markets. The Centre has been working with the House of LeViCo for over 2 years, benefiting from the prestigious label's experience in the fashion industry.
Through the support of Rumah Pandai and LeViCo, these extraordinarily gifted weavers are preserving their timeless traditions and cultural heritage, passing them on to the upcoming generations. LeViCo has presented its collections at prestigious fashion events including New York Fashion Week, Indonesia Fashion, Jakarta Fashion Week and more.
Click for tickets and more information.