New York Fashion Week Event Venue
Attention: Designers and PR
Full Service Event Space or All-inclusive Show Production

Finally! Doing a professional fashion show in New York City is affordable. CFW now offers a limited number of fashion show spots in our fully equipped venue during fashion week. Convenient to public transportation. Close to thousands of fashion industry buying offices, showrooms, suppliers and related businesses. No need to trouble yourself with lighting, staging and other logistical details. Focus on your collection.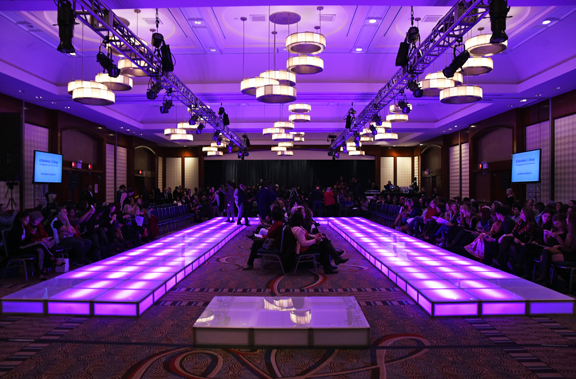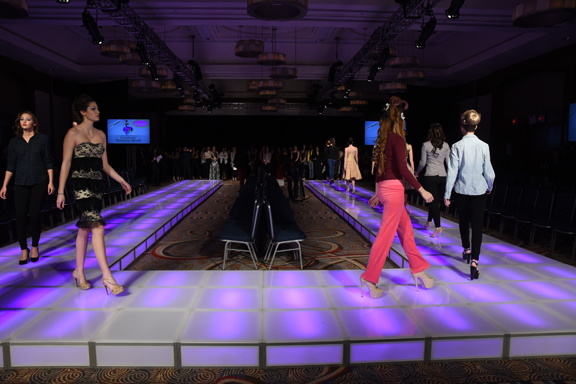 OPTION 1. Ready to Show. Rent the venue with all technical elements. Suitable for ready-to-wear, high fashion, accessories, and more. YOU BRING: Your PR, models, audience and creative team.
Package includes:
• Technical director
• Professional white light
• Professional sound system, engineer and DJ
• Professional stage (raised lighted runway, "U" configuration)
• All seating
• Makeup and hair styling room
• Dressing room
• Garment racks and tables
• Audio visual set up including projection screens
• Photographers platform
• Your step-and-repeat red carpet area
• Private after party (optional)
• Ad on interior hotel digital billboard (optional)
Please inquire for special lighting or staging requests.
OPTION 2. Entire Production. The professional CFW team takes care of everything from model casting to complete show production, press and audience. Your show will be part of Couture Fashion Week. Suitable for couture, evening wear, luxury ready-to-wear. Fixed price per outfit. YOU BRING: Your garments.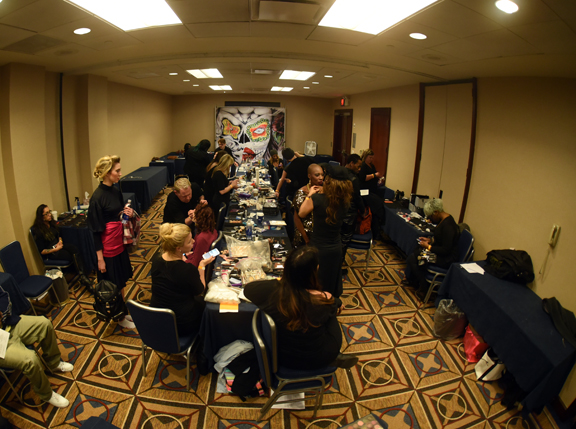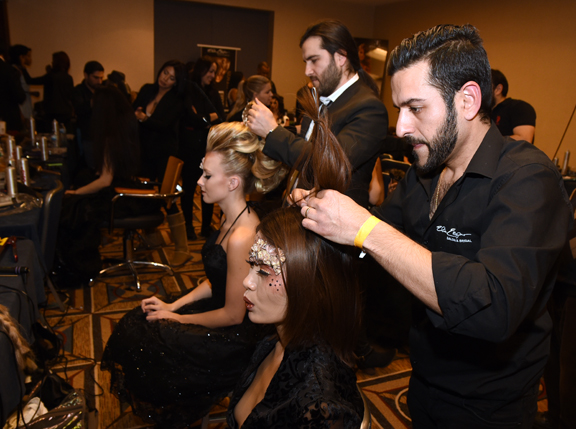 Also available: Space for fashion presentations and workshops during Fashion Week. Please inquire.
Venue specs: Ballroom: 6,573 square feet of exceptional show space. 325 seats (124 front row), photographers riser. (Plus large backstage, reception and red carpet spaces).
Email us

for pricing and more information. Include your name, website/Facebook, telephone and your choice of Option 1 or Option 2.
Inquiries without a website or Facebook address will not be acknowledged.
info (at) couturefashionweek.com