Apply to Be a Couture Fashion Week Brand Ambassador Model
Be part of the CFW team!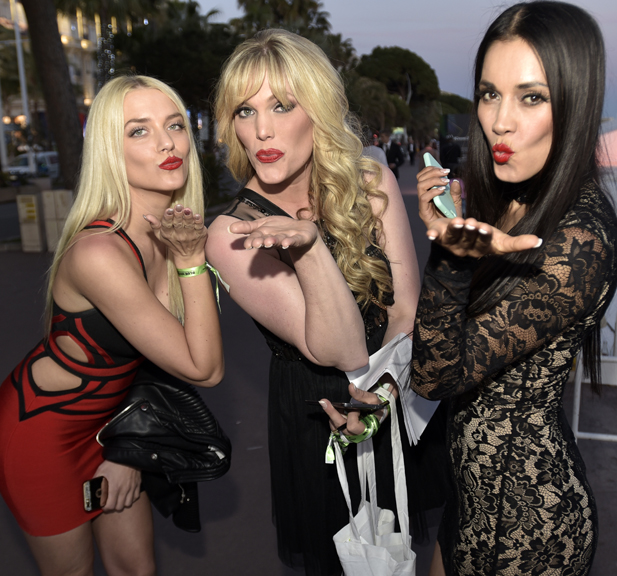 Benefits for our valued Brand Ambassador Models:
Priority to walk in CFW shows (New York, Cannes and other cities; subject to approval, and meeting designer requirements; travel and accommodations not included).
Automatically considered for model awards at our New York and Cannes events (no participation fee, must meet model requirements).
Discounts on event

tickets

for friends and fans.
Ticket sales tracking link to earn money (optional).
Occasional invitations to events and activities in New York,

Cannes

, Monaco and other cities we attend.
Be on our list of preferred fashion models we book for third parties (often these are paying jobs for designers, United Nations events, fashion and music videos, location photo shoots, trunk shows, trade shows and more).
Discounts for merchants we partner with (boutiques, salons, and more).
Be on our list of preferred fashion models for our occasional photo shoots (lookbooks, editorials, magazine covers, and more).
Spokesmodel / interviewer opportunities at our events (optional – great for your resume!)
Photos and videos of your activities related to this program.
Occasional sample give aways (designer gifts, t-shirts, fragrances, and more).
Qualifications
Social media followers: public accounts, Instagram minimum: 20,000 and/or Facebook minimum 4,000.
Meet model requirements to be booked or chosen for modeling assignments.
Over age 18.
Female or male.
No major negative reviews or history on social media.
Agree to abide by basic terms and conditions (agreement will be sent to you if you qualify).
No conflicting brand ambassador or other contractual obligations.
Agree to post on your social media accounts minimum 2 times per week (we will provide  photos, hashtags and text; you have flexibility in creating the content).
You do not have to live in the NYC area.